A Tropical Paradise in Monteverde Costa Rica
Enjoy the Comfort and Beauty of Our Rainforest Lodge
---
Welcome to the enchanting Hotel Heliconia, nestled within a breathtaking six-acre property embraced by the verdant, tropical rainforest of Monteverde, Costa Rica. Prepare to embark on a captivating journey where nature reveals its wonders, exotic birds and animals awaiting your discovery. Immerse yourself in the unrivaled splendor of Monteverde and its surroundings, as the lodge unveils a panoramic vistas of the rainforest and Gulf of Nicoya that will leave you breathless.
Arriving at the hotel, you are greeted by a charming wood façade reminiscent of an alpine chalet. Stepping inside, the wood finishes and traditional Costa Rican décor create an extraordinarily warm ambiance throughout the hotel. Throughout your stay, our commitment to providing an exceptional experience is evident in every detail.
Indulge your palate at our vibrant restaurant and bar, offering a culinary adventure that transcends borders. Delight in an international menu curated to satisfy the most discerning taste buds. Beyond gastronomic pleasures, our grounds invite you to embark on incredible hiking trails, where nature's wonders unfold with each step.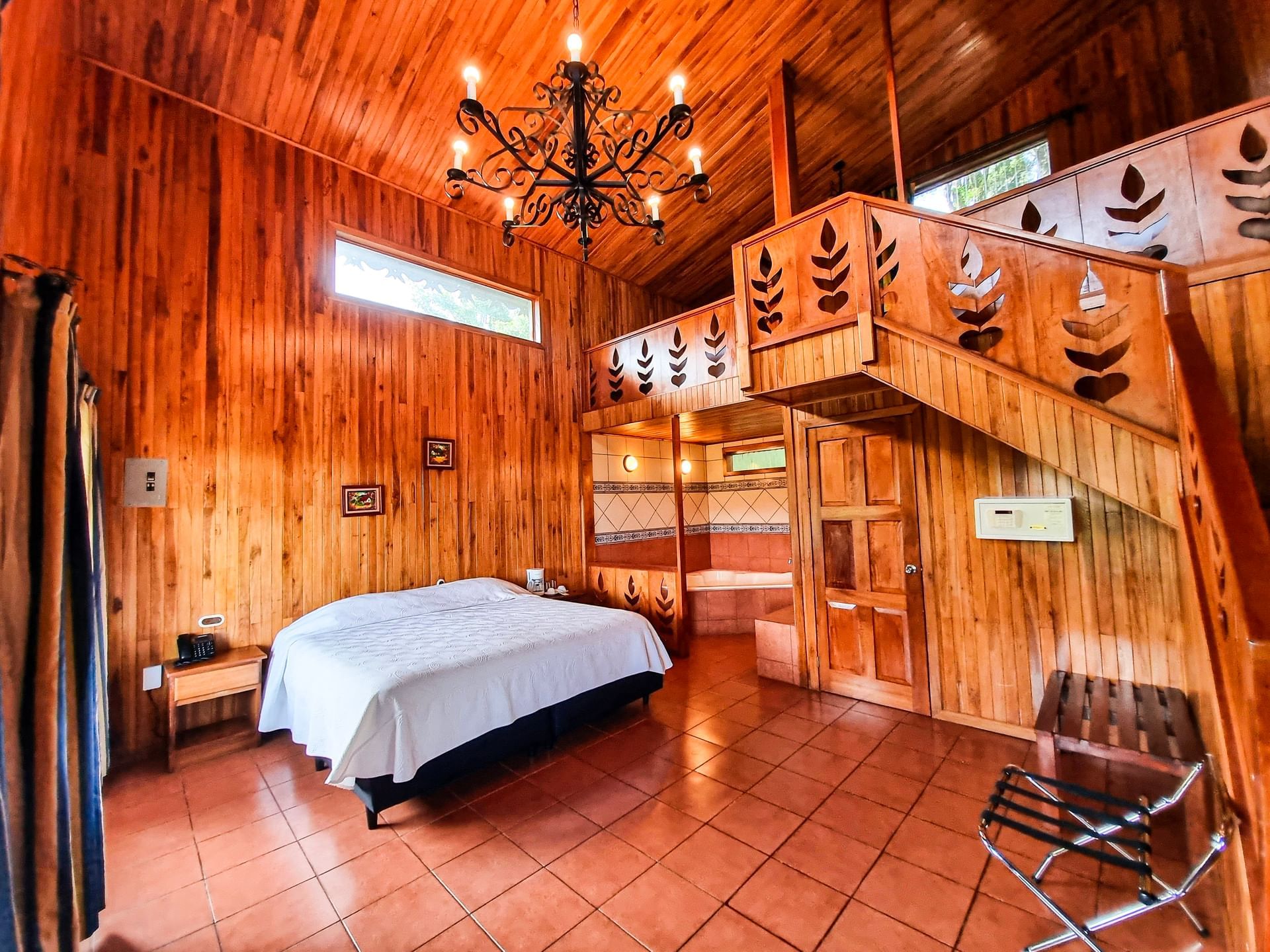 Experience the perfect haven for small families in our thoughtfully designed Family Rooms, where local wooden construction seamlessly merges with the natural beauty of our botanical gardens.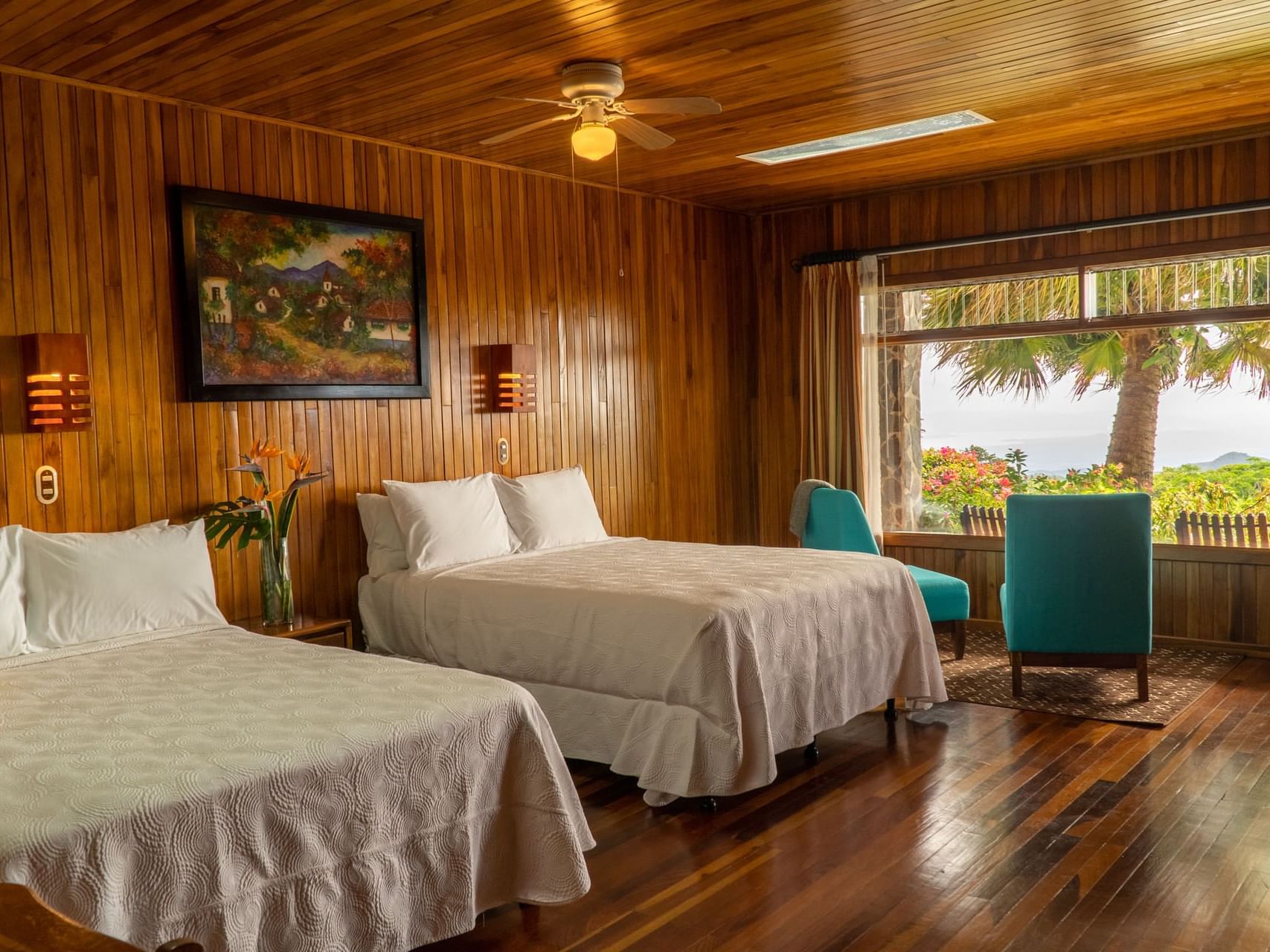 Experience the epitome of luxury and natural beauty in our exquisite Junior Suites, situated just steps away from the Hotel's private nature trail, where breathtaking vistas of the majestic Nicoya Peninsula unfold before your eyes.
Cocktails & Cuisine
Our Heliconia Restaurant showcases a finely crafted menu that combines international flavors with local inspiration, all within a charming and inviting setting that enhances the dining experience.

Amenities
Immerse yourself in the full array of amenities designed to guarantee a comfortable and unforgettable stay. Additionally, our dedicated staff provides personalized service, ensuring that every requirement is met with utmost attention and care.

Designed for travelers
At the Hotel Heliconia, your journey transcends mere accommodation. It becomes an experience that intertwines with the vibrant tapestry of Monteverde, leaving an indelible mark on your soul.