Enjoy our exclusives hotel offers in Monteverde
Book now and enjoy the best of Monteverde with our special deals
---
Learn more about exclusive hotel offers at Hotel Heliconia in Monteverde, Costa Rica. Take advantage of these limited-time specials and indulge in a truly unforgettable experience amidst the breathtaking beauty of Monteverde. Whether you're seeking a romantic getaway, an adventure-filled vacation, or a peaceful retreat, our hotel offers provide the perfect opportunity to immerse yourself in the wonders of this captivating destination while enjoying exceptional accommodations and unparalleled hospitality.
Contact us for more information about these offers.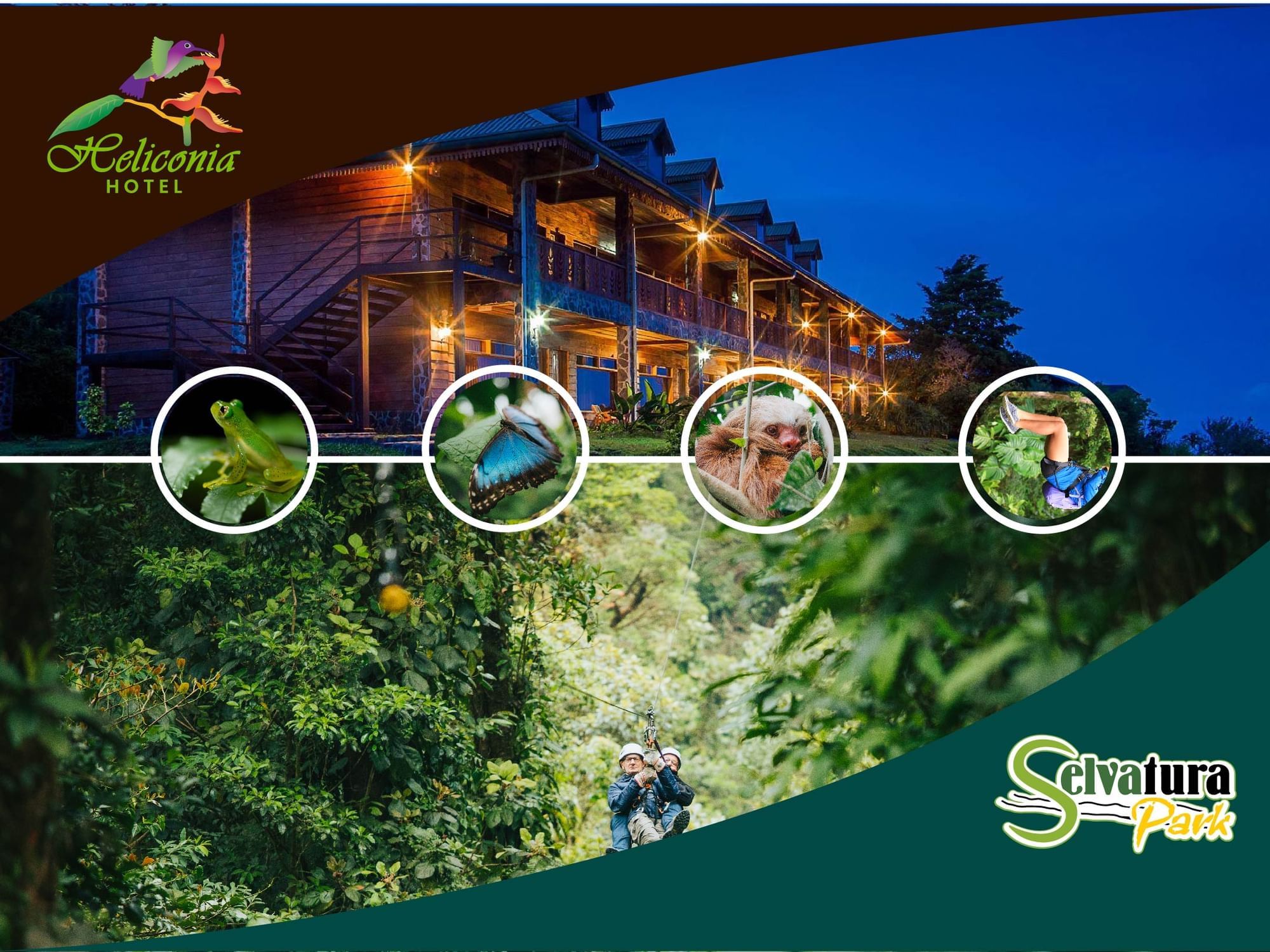 Stay 2 nights at Heliconia Hotel and live the Selvatura Park experience!